If you're an athlete that is looking to tie a vacation into performance events look no further than right here on the Outer Banks. The Outer Banks Triathlon is taking place Sept. 16-17, 2017 and the awesomely popular ESA Easterns Surfing Championships on Sept. 17-23, 2017. This is an exciting time of the year for elite athletes and vacationers alike!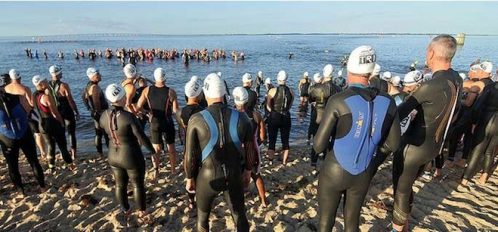 Outer Banks Triathlon
The SAGA Outer Banks Triathlon is held on September 16-17, 2017. It is a USAT sanctioned event that includes custom-designed finisher medals, swag, and a post-race party with free beer and food for all finishers. Be a part of the SAGA Series Challenge. Sell out potential is high so register online today at http://www.obxtriathlon.com/registration.htm.

ESA Easterns Surfing Championships
The best of the best surfers go head to head at the ESA Easterns Surfing Championships from Sept. 17-23, 2017. The event is being held at Jennette's Pier in Nags Head, NC. Competitors registered for 2017 Easterns® must have competed in the 2017 ESA regionals in order to be eligible for a regular slot or an alternate slot to the 2017 Easterns®, and have a current ESA membership through September 30, 2017.
If you're looking for vacation rentals come see why our guests return year after year to enjoy our Outer Banks vacation rentals. Paramount Destinations offers you perks that other vacation rental companies simply don't.