The Outer Banks is one of the best places to take your family for an incredible vacation, especially during the summertime! We want to share with you 6 activities ideal for an unforgettable Father's Day on the Outer Banks. Rather than give Dad a Father's Day gift, why not give him actual experiences and quality time! Take a road trip to the North Carolina coast, and you and the old man can choose from a variety of fun activities to do in the area. 
But, before we take a swing at the best ways to spend Father's Day weekend, make sure to get your copy of our free OBX Vacation Guide. This useful tool is great for planning your trip as it features the best restaurants, bars, shops, outdoor recreation, and sightseeing around our coastal towns. Get your guide, and start planning ahead now!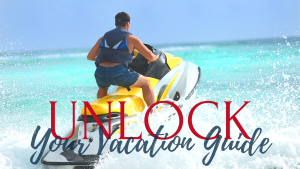 6 Activities Ideal for an Unforgettable Father's Day on the Outer Banks
Explore the Great Outdoors
1. Fishing on the Outer Banks
When staying on the Outer Banks, you'll have plenty of time to explore the waterways and coastline. If Dad loves fishing, take him out on a deep-sea fishing charter for a unique experience away from the shore. You're sure to get lucky as the Outer Banks is one of the best fishing destinations! 
2.

Scavenger Hunts
at the Wright Memorial, Jockey's Ridge, or the Soundside of Duck, NC
Explore landmark locations around the Outer Banks while competing in the ultimate scavenger hunt. This new age scavenger hunt involves following text message clues to discover some of the most fascinating OBX attractions.
3. Attend an Outer Banks Daredevils Baseball Game
What better way to spend a day with dad than with a classic baseball game? Enjoy traditional baseball game snacks under the sun at First Flight Athletic Complex in Kill Devil Hills. Then, explore the area afterwards!
Make the Day Special for an Exquisite Palate
4. Try an Outer Banks Wine Tasting
Pair your delicious catch from your fishing trip with a delicious local wine. Some of the great wineries and vineyards to visit are Sanctuary Vineyards, OBX Winery, and Martin Farm and Winery! 
5. Learn How to Prep Your Catch At the Top Cooking Classes
Did you catch something spectacular during your Outer Banks fishing trip? Learn how to cook it with a cooking class! Attend a demonstration in the heart of Duck, NC, and a professional will help you unleash your inner chef. It's a skill that both you and dad will find useful for the rest of your lives, and memorable activity that will stick with you forever.
Spend Quality Family Time Together in the Best Outer Banks Vacation Rental
6. Enjoy Game Night from the Comfort of Your Vacation Rental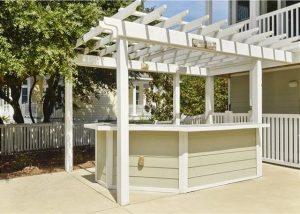 Paramount Destinations offers the best vacation rentals on the Outer Banks with the best amenities that Dad will love, including private pools, hot tubs, BBQ grills, decks, waterfront views, golf courses, and game rooms! After a day of adventures, enjoy a game night in your vacation home! You can share some laughs over some board games or watch his favorite movie to make your dad feel special on his day! 
Thanks Dad is the perfect home for your ideal Father's Day Weekend getaway. This six-bedroom rental accommodates 14 of your family members, and it overlooks the 8th Fairway of the Currituck Club Golf Course! This rental would be any father's dream home as it also offers flat-screen TVs, an elevator, and a game room lounge with a pool table and wet bar! Book this vacation rental now, and give your old man the "thanks, dad!" he deserves!
Check our availability, and reserve your stay!