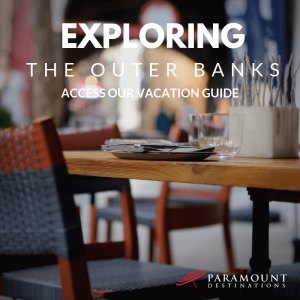 Having a destination holiday is equal parts exciting and nerve-wracking! For most families, the holidays are about celebrating together over great conversation and even better food that'll leave you saying "I'm not eating for a week!" The great feat of a destination holiday is how to create this experience away from home. At the Outer Banks of North Carolina, it's easy! Our area is full of amazing places to shop, explore, and most importantly for this holiday— dine! Browse all of our favorite ways to spend an Outer Banks Thanksgiving below. Then, request a copy of our free Vacation Guide for more information on how to spend the start of the holiday season in the Outer Banks!
Your Guide to an Outer Banks Thanksgiving 
Select the Right Outer Banks Vacation Rental for You 
Perhaps the most important aspect of any destination holiday is finding the perfect vacation rental that feels like home. Some must-haves while spending Thanksgiving on the Outer Banks are a fully-equipped kitchen, spacious dining area, and other common areas for spending quality time with family or friends! 
Consider one of Paramount Destination's vacation rental properties for your Thanksgiving on the Outer Banks. We have properties across the Outer Banks that are perfect for your holiday needs! 
Get Moving at the Annual Turkey Trot 
Feel good about that second, or third, helping of Thanksgiving dinner when you participate in the annual Turkey Trot on the Outer Banks. This 5K race takes place Thanksgiving morning at Scarborough Lane in Duck, NC. This race is perfect for runners of all skill levels as well as families. 
Walk, jog, or run your way to the finish line where first-place finishers receive pumpkin pies and everyone can participate in a block party! Or, opt for a quieter morning with a jog or walk on the beaches of the Outer Banks. 
Would You Rather: Cook or Dine-Out for Thanksgiving Dinner? 
What's your idea of a picture-perfect Thanksgiving meal? Turkey or ham? Sweet potatoes or yams? Indulge any way you like on during your Outer Banks Thanksgiving! Shop for all of the ingredients at a local grocer near your Paramount Destinations rental. Then, create the perfect Thanksgiving meal in your rental's fully-equipped kitchen! Or, dine-out at Outer Banks restaurants with Thanksgiving platings. From prix-fixe plates to Thanksgiving buffets, don't miss out on our local eateries culinary creations. Don't forget to call ahead for a reservation!
Get a Head Start on Holiday Shopping During Black Friday 
If you're not too stuffed after Thanksgiving dinner, head out to some of the best Outer Banks shopping spots to snag some great deals on Black Friday! Many stores within outlet malls participate in this widely-popular shopping day, so it's the perfect time to start your holiday shopping.
Paramount Destinations Is Here for All of Your Outer Banks Thanksgiving Needs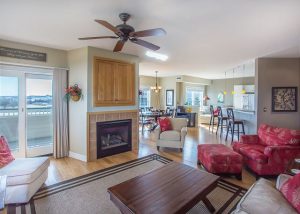 We have a wide variety of Outer Banks vacation rentals to choose from for your Outer Banks Thanksgiving. Consider Memories By The Sea for your single-family Thanksgiving needs. This three-bedroom, three-bathroom rental is also dog-friendly, so bring Fido with you. He'll love licking the leftover turkey gravy from your plate! Memories By The Sea sleeps up to eight guests and has a well-stocked kitchen, dining area that seats six, and a large living area. 
Browse all of our properties and reserve the one that feels most like home!