You may be looking for simplicity, calmness, and relaxation when choosing your next vacation destination, and Hatteras Island on the Outer Banks of North Carolina has just that and more. Where quiet areas and beautiful landscapes meet barrier islands that have protected our nation during World War II, Hatteras Island has it all. Read on to discover the fascinating secrets of Cape Hatteras. Then, unlock our free Outer Banks Vacation Guide for access to a list of the best places to see, dine, shop, and play on the coast!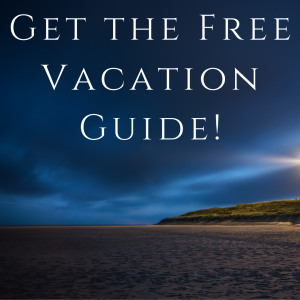 Discover the Secrets of Cape Hatteras on the Outer Banks
Why It's Called the Graveyard of the Atlantic
Did you know Cape Hatteras is home to more than 600 shipwrecks? This is because just off the coast, pirates sailed the Atlantic, including the infamous Blackbeard. Hatteras Island later suffered the ravages of the Civil War and the German U-Boats attacks during WWII. 
The waters off the coast of Hatteras were very treacherous because of their shallow depth and sandbars. This dangerous area was known as Diamond Shoals and is part of the Graveyard of the Atlantic. 
What Makes the Island Shine
Two incredible structures you should know about on Cape Hatteras are Cape Hatteras Lighthouse and Bodie Island Lighthouse. These lighthouses helped sailors out as they voyaged across Diamond Shoals. Both lighthouses stand tall on Cape Hatteras National Seashore, and both structures are climbable so bring your climbing shoes and good spirits. You're sure to fall in love with the views from the top. 
Watersports (swimming, surfing, kayaking, kiteboarding, snorkeling, etc.)

 

Surf and Pier Fishing

 

Hiking the nature trails

 

Relaxing on the beach

 
A Fisherman's Paradise
All of the barrier islands offer some of the most incredible fishing experiences in the United States, but the fishing on Hatteras Island is next level. It's common to see large fish take the bait, including some mahi-mahi, yellowfin tuna, a wahoo. Some great fishing locations to look out for are Cape Point on the more southern end of the island, or you can head north, across Bonner Bridge to Oregon Inlet Fishing Center near Nags Head. From there, you can also take fishing charters to the Gulf Stream, nearshore waters, or inshore in the Sound! 
Wildlife Is Abundant
We recommend that you check out Pea Island National Wildlife Refuge for a close-up look at North Carolina's wildlife. Explore this 13-mile sanctuary for a glimpse of the area's migratory birds, sea turtles, and more. This refuge is home to hundreds of birds, mammal species, reptiles, and amphibians so keep your eyes peeled! 
Book Your Stay In the Best Outer Banks Vacation Rentals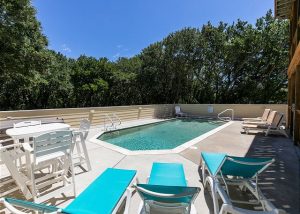 The perfect place to rest after your day trip to Hatteras Island is just an hour away. Paramount Destinations offers incredible vacation homes in Duck, Corolla, and Southern Shores. Choose from a large selection of Outer Banks rentals, large or small, on the beach or by the Currituck Sound. Then, treat yourself to a rental with a private pool, hot tub, game room, or balcony with a view. Hurry, and choose your favorite one today!