If you're a seafood lover or just looking for a fantastic day out on the beautiful Outer Banks of North Carolina, mark your calendar for October 21, 2023. The Outer Banks Seafood Festival is back, promising a seafood extravaganza like no other in the scenic coastal town of Nags Head. There is a full schedule of events planned for your fun and entertainment!
The Outer Banks Seafood Festival is a culinary celebration that brings together seafood lovers, local fishermen, and talented chefs for a day filled with delectable dishes, live music, and coastal charm. This year's event, set against the backdrop of the picturesque Roanoke Sound, promises to be bigger and better than ever.
Are you ready for the Outer Banks Seafood Festival?
Unforgettable Seafood Delights
One of the highlights of the festival is, of course, the seafood. Get ready to indulge in a mouthwatering array of dishes served by Outer Banks restaurants and food vendors. From freshly shucked oysters and succulent shrimp to savory crab cakes and flaky fish tacos, there's a seafood dish to satisfy every palate.
But it's not just about the classics. The festival also showcases innovative seafood creations, reflecting the culinary talents of the Outer Banks. Be prepared to discover unexpected flavor combinations and inventive twists on coastal cuisine. Whether you're a seafood connoisseur or trying it for the first time, you're in for a treat.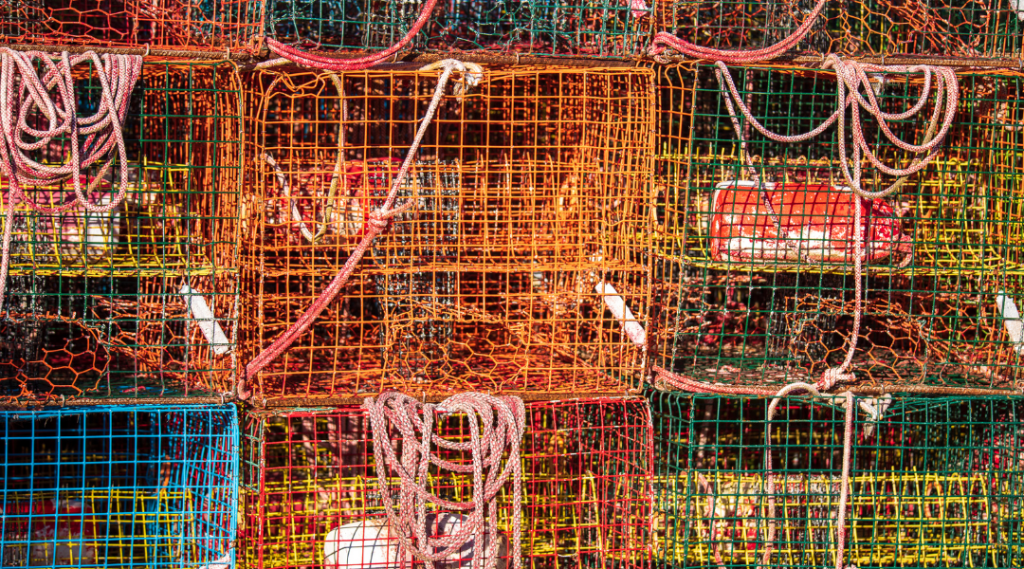 Meet the Local Fishermen & Learn
One unique aspect of the Outer Banks Seafood Festival is the opportunity to connect with the local fishing community. You can chat with fishermen, learn about sustainable practices, and gain insights into the region's seafood industry. It's a chance to appreciate the hard work and dedication that goes into bringing fresh, local seafood to your plate. Take the opportunity to learn about the local fishing industry and history.
Live Music and Entertainment
As you savor your seafood delights, enjoy the vibrant sounds of live music filling the air. The festival's stage hosts a lineup of talented bands and musicians, offering diverse musical genres to keep you entertained throughout the day. Whether you prefer rock, blues, or beach tunes, there's a melody to match your mood. Here are some of the bands you can expect to see:
Betsy Robinson & the Sisters of Soul
Celeste Kellogg
Pier Pressure
The Daniel Jordan Band
The Patriots Band
The Outer Banks Seafood Festival is a family-friendly event with activities for all ages. There will even be great ways for the little ones to have fun while you savor your seafood treasures.
Arts and Crafts Vendors
In addition to the culinary delights, the festival features a marketplace with local artisans and craftsmen. Browse through a variety of unique handmade products, including jewelry, artwork, clothing, and home décor. It's an excellent opportunity to pick up a special souvenir or gift to remember your Outer Banks experience. It isn't too early to start Christmas shopping with the vendors at the Outer Banks Seafood Festival.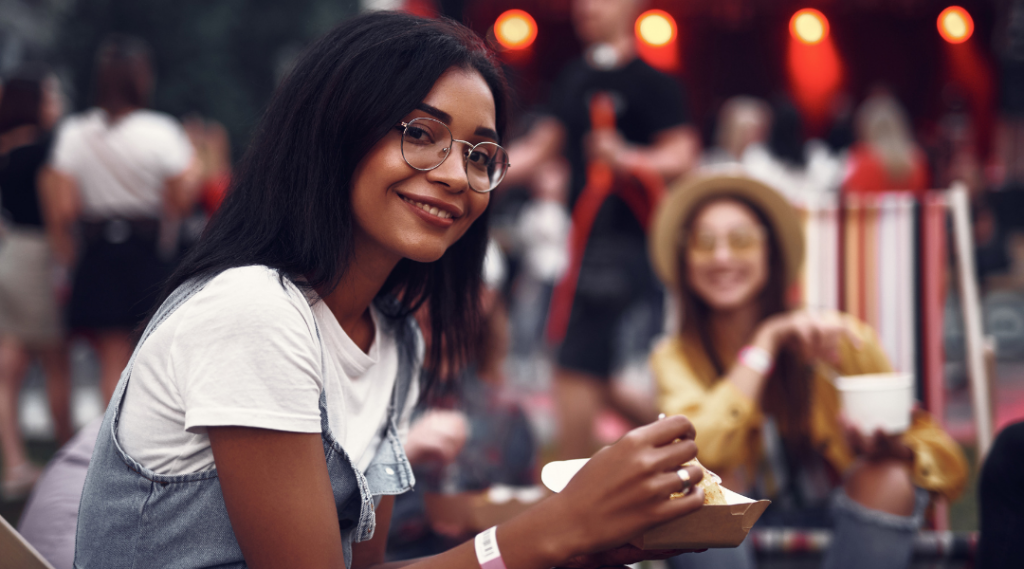 Getting There and Tickets
The Outer Banks Seafood Festival takes place at the Soundside Event Site in Nags Head, NC. Convenient parking is available nearby, and shuttle services are often provided to make getting to and from the festival easy.
Tickets for the event are available for purchase online or may be for sale at the event on the day of the festival. Admission is $20 per person for ages 13 and up (children 12 and under are free). The price of your ticket includes a $10 "beverage and merchandise bucks" which are good for the purchase of beverages and festival merchandise. Additional "beverage bucks" may be purchased at the event. If you want to go all out, consider the VIP Package.
Plan Your Visit
If you're considering attending the 2023 Outer Banks Seafood Festival, it's a good idea to plan ahead. Be sure to check the official website and social media channels for information and updates, participating restaurants, entertainment lineup, and any COVID-19-related guidelines or restrictions that may be in place. Note that there is no parking onsite. However, a free shuttle service is available from designated parking areas to the event site. Click here for directions, parking, and more.
You will also want to book one of the amazing vacation rentals at Paramount Destinations. We offer several rentals in Nags Head that we are sure you will love!
Get ready to embark on a seafood journey like no other on the picturesque Outer Banks of North Carolina. The Outer Banks Seafood Festival promises a day of culinary delights, live entertainment, and coastal culture that will leave you with unforgettable memories and a full heart (and stomach). Come hungry, come curious, and come prepared for an extraordinary seafood experience by the ocean.
For more great information to help plan your next great OBX adventure, be sure to download our FREE VACATION GUIDE. This guide includes travel tips, Outer Banks planning tricks, and our top picks for dining, attractions, and entertainment.