Why choose Paramount Destinations Outer Banks Vacation Rentals? Well, we have some pretty outstanding features to say the least. Come learn about them today!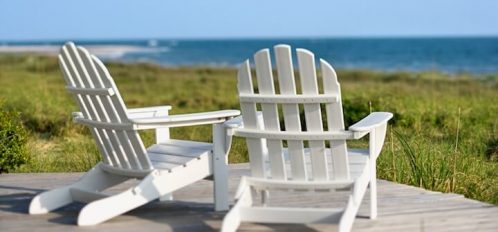 The Outer Banks vacation rentals that Paramount Destinations can provide offer seemingly endless benefits when compared to a hotel or motel room. It's no wonder that couples, families and even groups of friends vacationing together opt for our Outer Banks vacation rentals during an annual vacation to Corolla, Duck or the Southern Shores.
You may be missing out on the benefits that a vacation rental on the Outer Banks has in store for you and your family, but don't. Read the following best benefits of Outer Banks vacation rentals and see why they are the smart choice for you and your family members.
Super Great Value
No doubt about it, vacation rentals offer better value for your hard-earned dollars than any hotel or motel can. You get much more for so much less. Don't settle for the bare minimum that hotels and motels provide when it comes to comfort, size and the amenities. You can get a much bigger bang for your buck when you choose an Outer Banks vacation rental from Paramount Destinations.
Remarkable Amenities
Our vacation rentals offer all of the amenities you could possibly want, customized for the best beach vacation ever. Whether you're in search of a pool, private patio, screened porch, grilling station, elevators, tennis courts, hot tub and more, you'll find just what you need with us.
Outer Banks Views
Many of our Outer Banks vacation rental homes offer phenomenal views of the coastline along the Outer Banks. You can be just a few short steps from your Outer Banks vacation rental to the blue water of the Atlantic Ocean. Come relax on the beach in a lounge chair and take in the view. It's one you'll never grow tired of.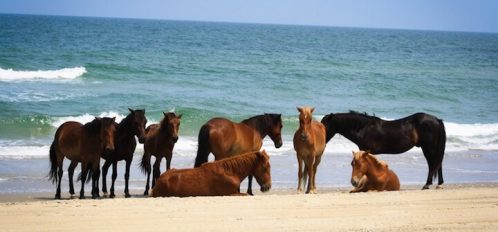 Assortment of Styles and Sizes
No matter how many people will be traveling in your party this year, our vacation rentals provide you with a wide range of sizes and styles to choose from. With our large number of rental listings, your choices will be expansive and guaranteed to satisfy. Don't forget, we also have pet-friendly vacation rentals!
Perks We Offer
Along with amazing amenities, Paramount Destinations offers you perks that other vacation rental companies simply don't. Our perks set us apart from the others by offering an assortment of amenities based on the particular vacation rental you choose. Some may provide bikes for use during your stay, free DVDs for movie nights, while others provide beach gear. Perks also include easy access to daily weather reports on our site, a free vacation mobile app, and links to where you can find beach equipment rentals.
Superior Customer Service
You're not just a number when you book a vacation rental with Paramount Destinations. When you stay with us you're our special guest and we want to provide you with the best vacation possible. We hold a high standard of quality and are dedicated to excellence. Our years of experience combined with our desire to provide superior customer service are truly a benefit to you. Come see for yourself why our guests return year after year to enjoy our Outer Banks vacation rentals.