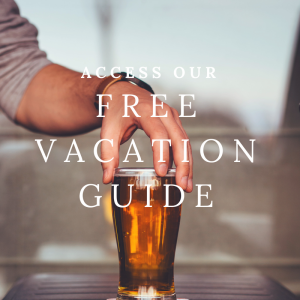 What's more relaxing than enjoying a cold one with your friends after a fun day in the sun? Make time in your busy schedule to visit Weeping Radish Farm Brewery for some of the best beer you can find in the Outer Banks of North Carolina. Featured on The Food Network's Diners Drive-Ins, and Dives with Guy Fieri, this brewing establishment offers a unique experience you don't want to miss. Using locally-sourced ingredients and sustainable methods of production, rest assured your beverage is crafted to high quality! After exploring all the beaches, attractions, and adventures in the area, treat yourself to a clean and refreshing brew that captures the essence of the Outer Banks in every batch.
Sample the Brews at Weeping Radish Farm Brewery
You may be wondering what makes the beer at Weeping Radish Farm Brewery so special. The founder, Uli Bennewitz, decided to open a microbrewery in the Outer Banks similar to the ones from his hometown in Bavaria. At the time, North Carolina law declared it illegal for a brewery to sell beer directly to the consumer. Bennewitz worked closely with State politicians to change the law, and his brewery became the first microbrewery in NC to sell beer on their site. Give thanks to the man who helped ignite a now booming craft beer scene. Cheers to Uli Bennewitz and great times when you visit the brewery!
Year-Round
Black Radish
This dark, German lager boasts a mild bitterness with complementing roasted malt flavors.
Corolla Gold
A traditional lager, this brew comes golden-hued and medium-bodied with a subtly sweet, malty profile.
OBX Beer
This crisp, Kolsch-style beer balances hints of fruit flavors and aromas in a delicate manner.
Red Ale
As the name implies, this ale boasts a ruby red color. The strong malty character adds tasty definition to this brew.
Yours Truli
Dedicated to the brewery's founder, this German-style wheat ale features a soft, spicy flavor.
IPA
Weeping Radish's version of the India Pale Ale uses local hops to give it a crisp, citrus taste!
Seasonal
Bitter Bee
Celebrate the warm weather of spring and summer with this wildflower honey-infused brew!
Maibock
In honor of spring festivals and May celebrations, enjoy this light, hoppy beer!
OBX Shandy
There's nothing better than pink lemonade in the summertime! Proceeds from this brew go to an Outer Banks hospital charity!
Oktoberfest
What's beer drinking in the fall without an old-fashioned Oktoberfest German-style lager?
Doppelbock Christmas Bier
Get into the holiday spirit with this robust and rich lager!
Dine, Tour, and Celebrate
Chances are you'll work up an appetite while drinking with your friends. While you're busy fueling up on beer, save some room for lunch! Visit the on-site pub and peruse the menu for tasty bites such as fried green tomatoes, burgers, and sausages that are prepared at the brewery. Book a Beer & Brat tour to sample sausages from the in-house butchery and beer form the brewery! The curry ketchup and beer mustard are a must! Be sure to check the events calendar before planning your visit. It's a great opportunity to mix and mingle with locals to learn about their favorite things to do in the Outer Banks!
Uber Back to Your Paramount Destinations Rental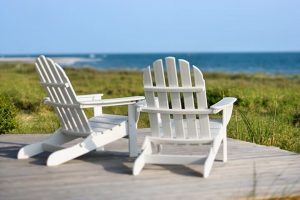 After your visit at the Weeping Radish Farm Brewery, we ask that you, please find a safe ride back to your Paramount Destinations vacation rental. Admire the sweeping, coastal terrain from the balcony of a stunning home at the Currituck Club. The exceptional, gated community amenities include beach access, championship golf-course access, and more. There's more than enough to keep every member of the family entertained during your next big getaway. Allow us to make your dream vacation a reality!