If you're a fisherman you'll be excited to hear that someone set a brand new state record with an 877-pound bluefin tuna caught on Saint Patrick's Day in NC waters. The angler was Scott Chambers from Townsend, Del., a retired U.S. Army General. He caught the fish trolling bait on 130-pound line test on a Shimano 130 rod and reel.
Certified by the NC Division of Marine Fisheries, the tuna was caught by Chambers aboard Capt. Dennis Endee's A-Salt Weapon.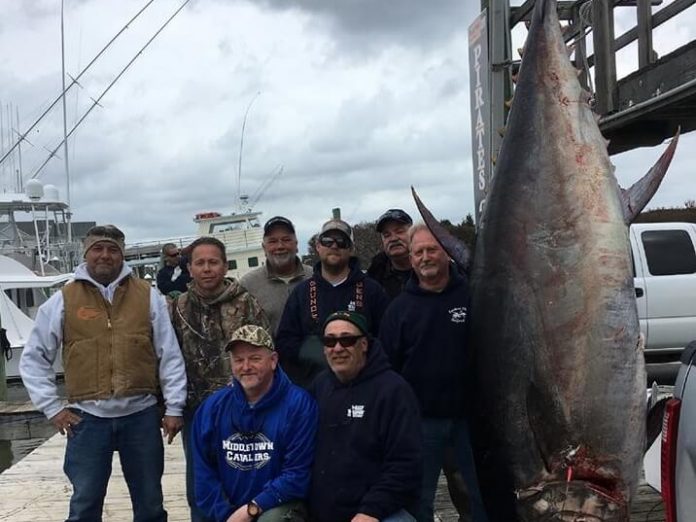 After a 2-1/2 hour fight and another 90 minutes to get it on board, the 877-pound bluefin tuna was brought to shore.
Measuring 113 inches curved fork length, tracing the contour of the body from the tip of the nose to the fork in the tail, the record setting tuna had a girth of 79 inches.
The trophy-size fish was caught on the last day that bluefin tuna over 73 inches long were legally allowed to be kept in the Atlantic, south of Great Egg Inlet, NJ.
The previous state record for bluefin tuna was 805 pounds, set in 2011 by Corey Shultz of Waverly, Va. fishing aboard the Sea Breeze out of the Oregon Inlet Fishing Center.
Earlier this winter a bluefin tuna weighing over 1,000 pounds was caught in Beaufort. The catch was sold to a dealer so it was not eligible for the recreational-only NC Salt Water Tournament record.